Resilio Connect


Universal File Delivery for Game Developers and Studios
Fluidly scalable, fast, efficient, and open file distribution and sync











Resilio's Universal File Delivery Solution for Game Developers Efficiently Moves File Data at Near Wire Speed
The Resilio solution saves time building, distributing, and testing games; eliminates downtime; and helps companies bring games to market faster using in-place IT infrastructure software and hardware.  Remote workers and in-office contributors can all rapidly sync artifacts and changes of any size in predictable time frames, over any distance and location.  Resilio's cross-platform, software-only solution builds on open file formats and is easy to integrate into popular source control systems and CI/CD frameworks. 

Fluidly scale data movement with demand, across any distance and location.

Efficiently move data on a schedule and in real-time, through automation.

Accelerate file delivery performance by up to 5x for bulk data movement.

Build on open systems and open file format using in-place IT infrastructure.

From ideation to creation, powered by Resilio Connect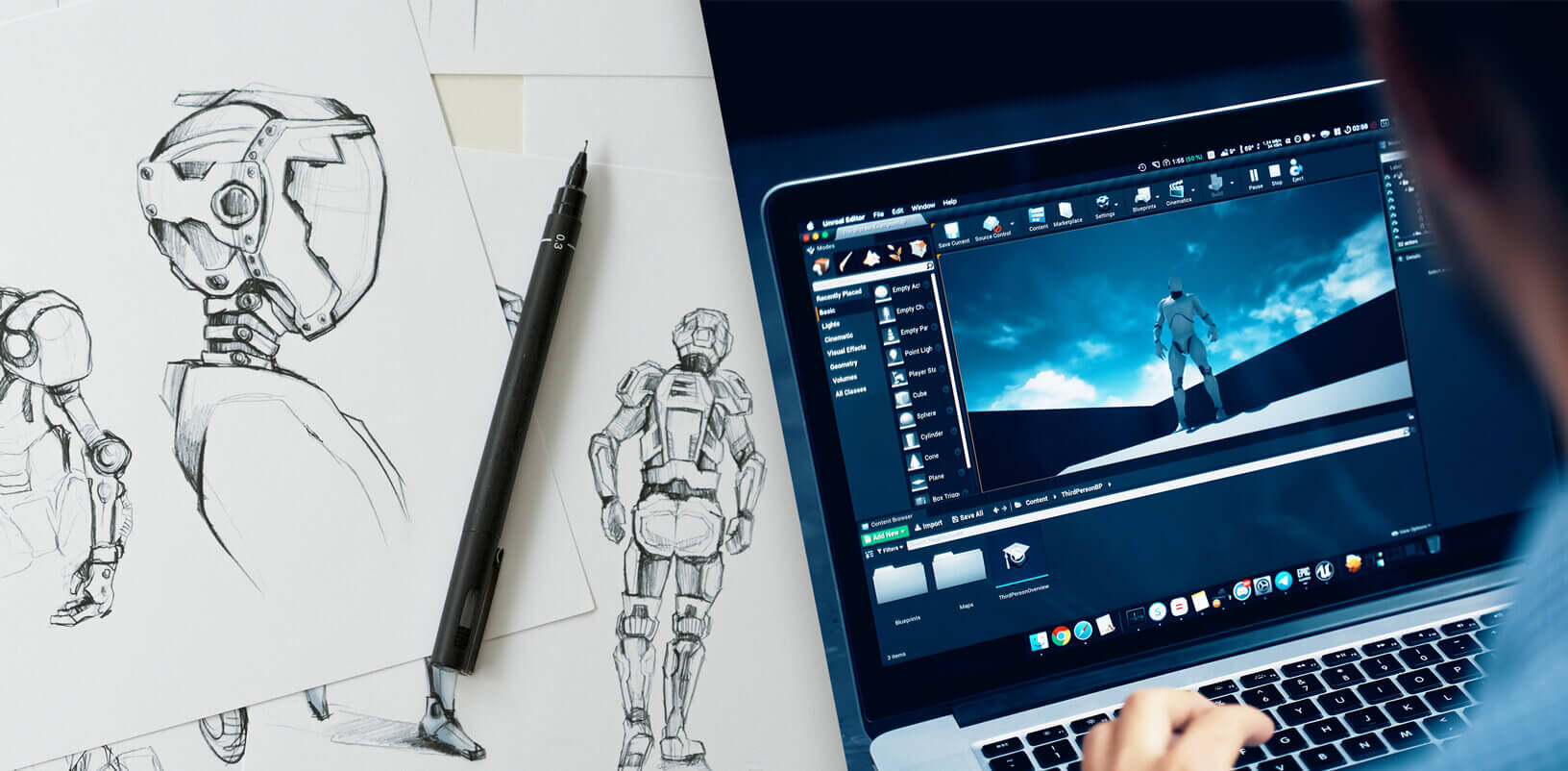 Fluidly Scale Data Movement
The world's most demanding game developers and studios rely on Resilio to fluidly scale file-based data movement for build distribution and other gaming use cases at near wire speed. 
‍
For game developers involved in content creation, development, and QA workflows, Resilio has you covered.  The world's leading game companies rely on Resilio software to move assets faster globally, from Mbps to 10Gbps and beyond—using any IP network.


"Our engineers deployed a successful test version in a hour - without reading a ton of manuals - that delivered the best result of all the solutions we tried"
— Roman Sakno, Enterprise Architect at  Wargaming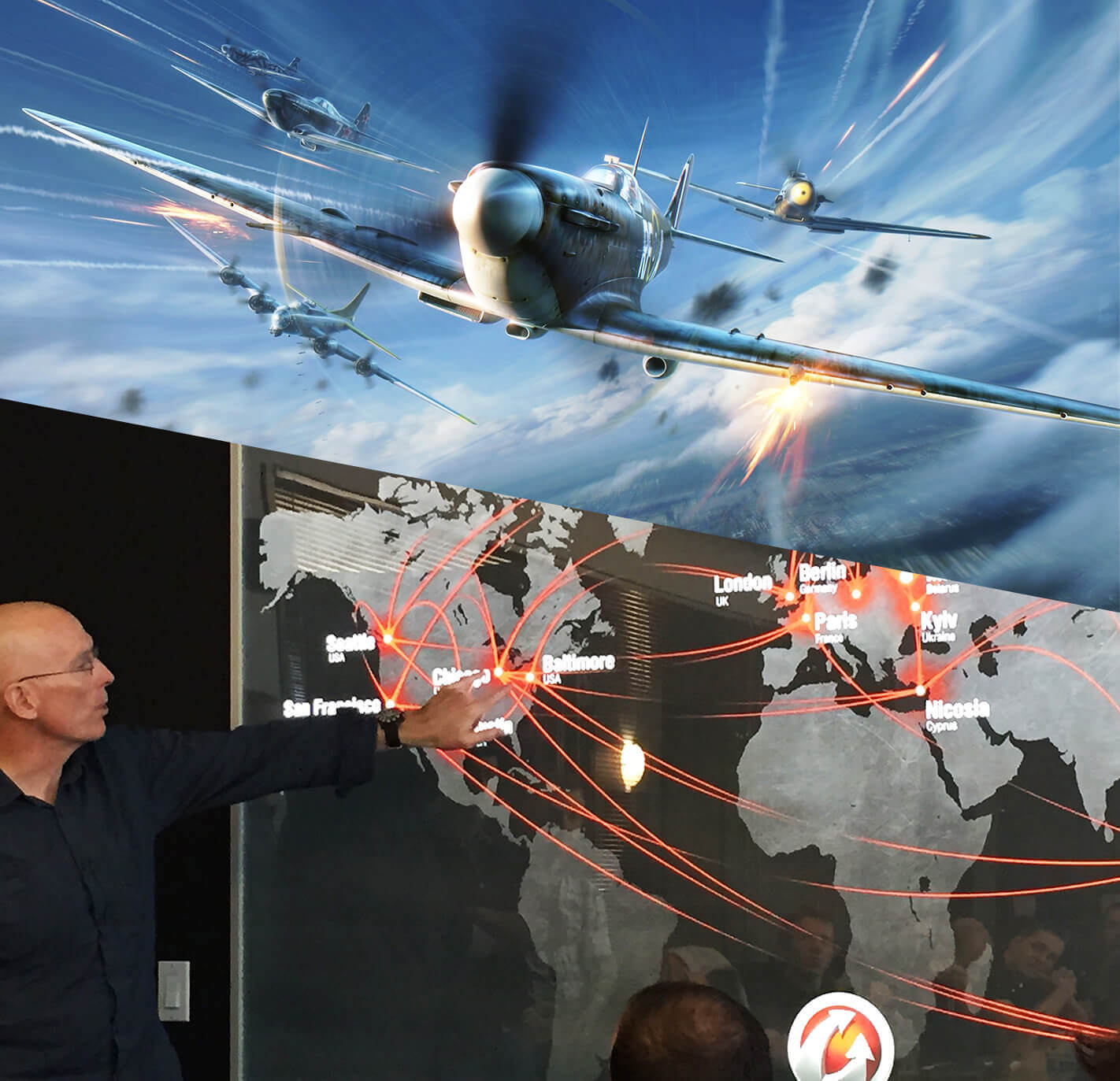 Accelerate Data Movement Over Any Network & Location
Resilio gives all game contributors an incredibly fast way to move data on-demand and in real-time, scaling distribution to any number of endpoints and synchronizing data in any direction (uni- , bi- , multi-directional, and full mesh). 
‍
Resilio accelerates performance by up to 5x over conventional replication tools and global file systems, on average. 

"Resilio Connect enables us to reliably distribute our code, specifically new language models in a fraction of time. These copy jobs now take an hour, down from eight. Best of all, once Resilio Connect was installed, it just works: We never need to manually intervene in any way."
— Christian Bryndum,  VoiceBase's Director of Operations
Efficiently Work from Anywhere
Access your assets from any location.  Utilize both push and pull data strategies.  Users can pull (download) files on demand--and automatically push updates across the organization as changes are made to assets in real-time. 
‍
Optionally, a Resilio Connect storage caching gateway can be used to efficiently use the cloud.  Through Transparent Selective Sync, remote workers can efficiently work with data on-demand, reducing cloud storage egress costs, and experience in-office-like performance when working remotely; changes to data are continuously synchronized behind the scenes.  
‍
Optionally, users can be given direct access to the cloud and efficiently upload and download files directly to cloud storage.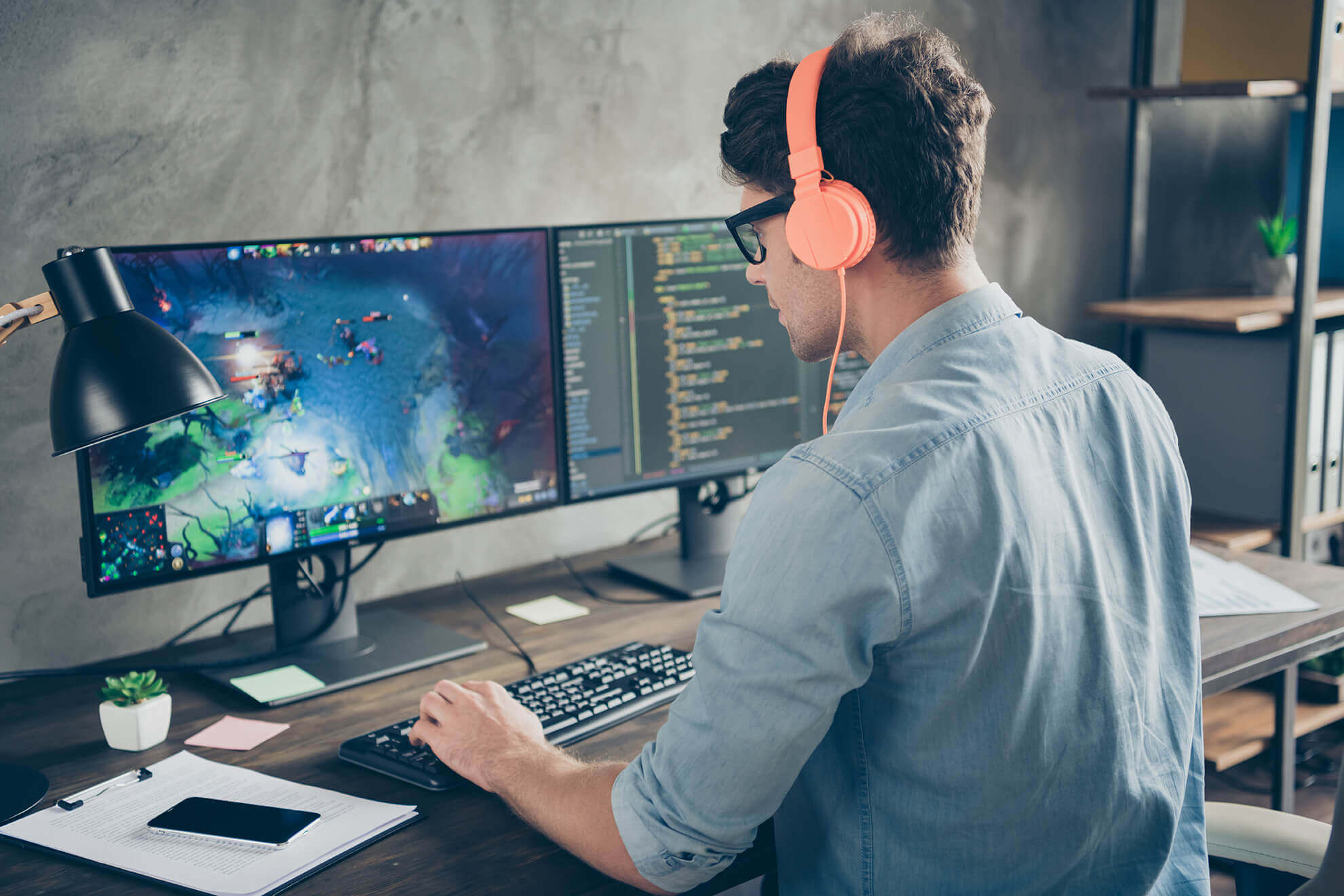 Keep Productive & Eliminate Downtime
Resilio seamlessly routes data around outages and failures that would otherwise stop traditional build distribution systems.
Your data gets there when it needs to be, on time, and without downtime.


"For us, the main thing was fast transfer of data and obviously maintaining the integrity of all the data that we sync to our offices. And definitely the cost is very important. We were happy to find a solution where we could use our in-place architecture to keep down the cost."
— Sebastiaan Sprengers, Lead Tools Programmer at  Larian Studios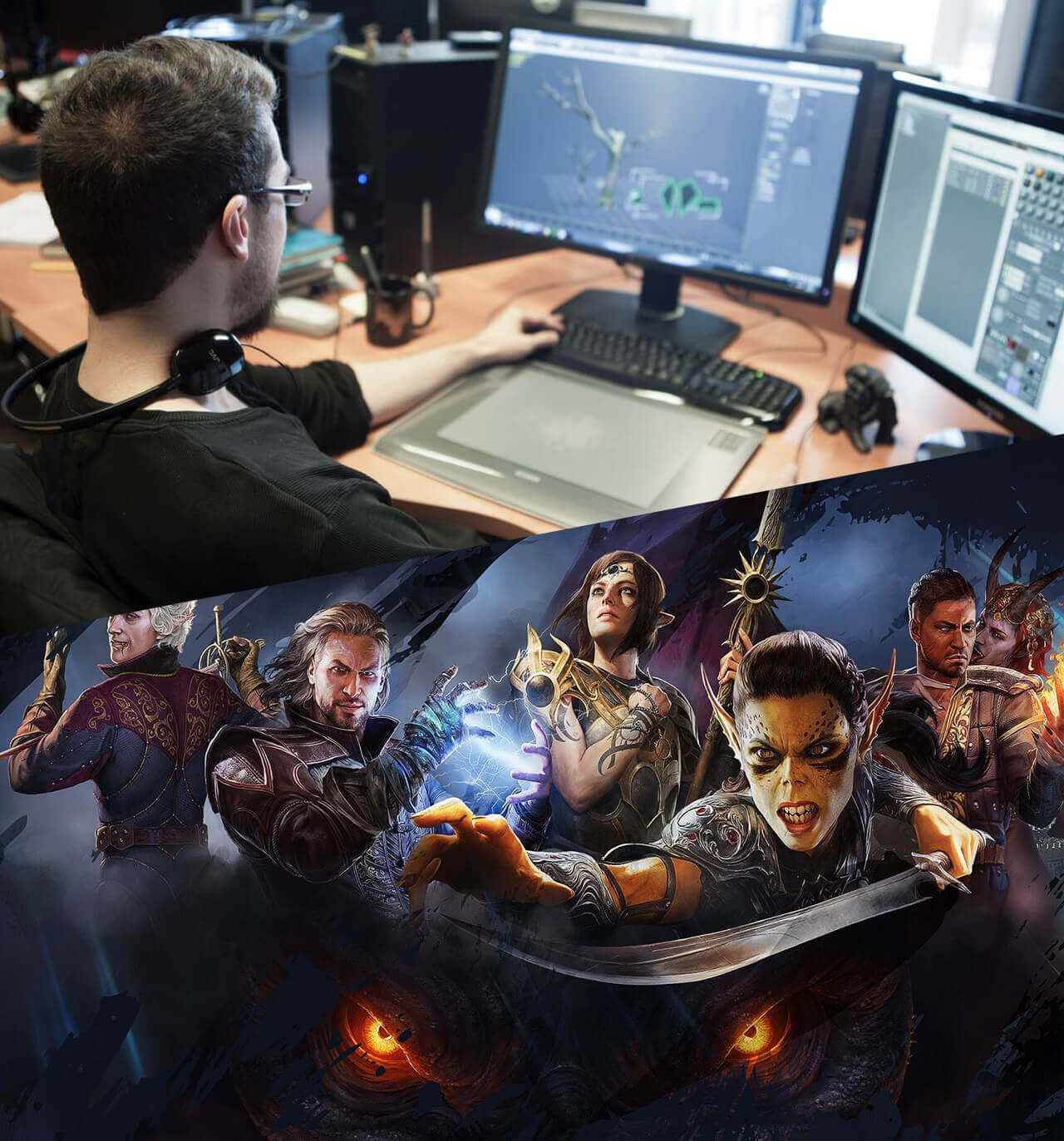 Build on Open Formats & Open Systems
Eliminate vendor lock-in.  Resilio's cross-platform solution builds on open file formats and a turnkey multi-cloud architecture.  Avoid vendor lock-in by always being able to access your data, use any type of storage, and support a broad diversity of popular operating systems (Windows, Mac, Linux, among others). 
‍
Moreover, an integration friendly, well documented RESTful API simplifies automation and let's you leverage your CI/CD pipelines and management tools of choice.

Schedule a Demo
Other Benefits of Resilio Connect
Massively scalable, fast, efficient, and open file delivery to reduce build distribution times by increasing performance up to 5x faster than conventional replication tools to optimally move data across any network and location, globally--at near wire speed.

Use infrastructure and systems your teams already know and manage
Why deploy a costly and proprietary cloud file system when you can deliver data in real-time--anywhere in the world--utilizing data storage and file servers you already own?  Leverage your investments in enterprise storage--and data management. Resilio complements industry-leading version control systems such as Git and Perforce,  accelerating replication and synchronization.

Build on any cloud
Choose your cloud provider of choice or mix and match cloud providers. Resilio comes pre-configured to work with AWS, Microsoft Azure, Google GCP, Wasabi, and Backblaze, among other cloud providers. Resilio enables secure file access and simplified data management from on-prem to edge to cloud. Deploy your own hybrid cloud to deliver global file services in days (not weeks).

Protect and secure data end-to-end
Resilio provides end-to-end data protection and encryption for data at rest and in-transit. Resilio Connect also includes a Proxy Server to simplify connecting remote users to corporate resources behind firewalls. Security is built-in and does not rely on any 3rd-party infrastructure or software.

Sync millions of files of any size
Several of Resilio's customers synchronize hundreds of millions of files in real-time.  Worried about transferring and accessing large files over wide-area networks?  No problem.  With Resilio you can move and synchronize massive data sets from anywhere across the globe.  Resilio supports unlimited file sizes and file systems without modifying workflows.  WAN optimization ensures high performance and that your network is fully utilized based on allocations you can control.

Centrally & visually manage, monitor, and automate operations
Administrators centrally manage and monitor all agents and job functions through an easy-to-administer GUI. Administrators create and run jobs, control bandwidth allocations, and deploy job instructions across the organization. Once jobs are running, administrators are able to monitor and collect statistical data globally.  Events and notifications can be tracked and collected in reports and sent via email.     Optionally, Resilio offers a complete API set to expose and automate all functions performed by the Management Console.

Move data reliably, everywhere
When remote workers connect from home or other remote locations with unreliable or low bandwidth networks (cell, WiFi, VSAT), Resilio Connect ensures full and reliable utilization of any network (LAN and WAN).  Got NAT or DHCP on home networks?  Are users' IP addresses constantly changing?  Resilio Connect  offers a software-only proxy server to vastly simplify connecting remote workers back to corporate resources.
Built on Resilio's proprietary scale-out data transport, Resilio Connect overcomes latency and packet loss while providing maximum reliability from the edge to the data center to the cloud, to make use of cloud object storage and file storage.


"For us, the main thing was fast transfer of data and obviously maintaining the integrity of all the data that we sync to our offices." — Sebastiaan Sprengers, Lead Tools Programmer @Larian Studios.
Read Customer Story

"Our engineers deployed a successful test version in an hour - without reading a ton of manuals - that delivered the best result of all the solutions we tried" — Roman Sakno, Enterprise Architect at Wargaming.
Read Customer Story