Resilio, Inc.
Your Data Where You Need It — When You Need It

















































About Resilio, Inc.

Resilio is a privately held software company based in the San Francisco Bay Area. Millions of end-users and hundreds of enterprise customers depend on Resilio software to rapidly, reliably, and predictably transport their high-value, file-based digital assets across any IP network.

Founded by technical leaders from BitTorrent in 2016 (the creators of BitTorrent Sync), the company's mission is to help enterprises securely unify, control, and accelerate data movement over any location and network—for file-based data sets of any scale. Building on Resilio's proprietary software-only architecture, technical leadership, and dedication to customers, Resilio addresses the ubiquitous data movement challenges of global enterprises everywhere. Resilio software unifies distributed or siloed data and devices, putting enterprises in control of their file-based data, across any device, location, network, IT infrastructure, and cloud provider. Resilio software is everywhere—deployed on trucks, vessels, airplanes, and mobile devices for remote operations. Deployed in major data centers and cloud providers. Being utilized across a variety of data-intensive industries and in solutions for remote work, file synchronization, distribution, and consolidation.

Resilio software keeps data secure and protected and helps remote workers be more productive. Resilio software accelerates data movement in mission-critical applications and workflows in industries such as gaming, energy, life sciences, logistics, manufacturing, marine, media and entertainment, financial services such as high-frequency trading, remote operations, and branch office connectivity, among other industries.
Our Office Locations

Resilio is based in the San Francisco Bay Area, with field offices in Connecticut & Warsaw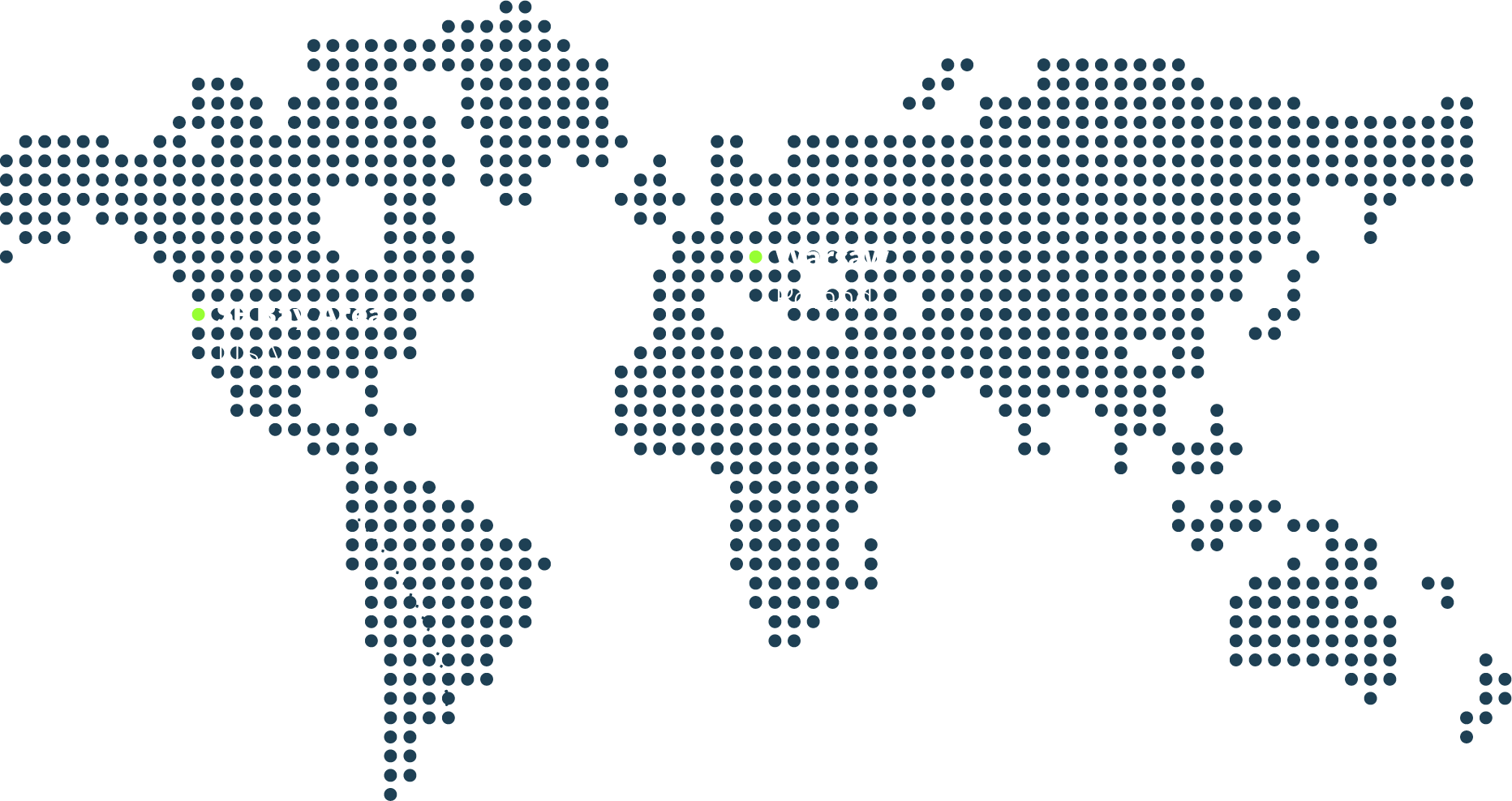 Our Leadership Team

Eric Klinker  
Co-Founder & CEO
Eric is the co-founder and CEO of Resilio Inc. and brings over two decades of proven leadership experience in networking and technology companies. Before  Resilio, he served as President and CEO of BitTorrent Inc. where he was responsible for an ecosystem of software, devices, and protocols that moved between 20% and 40% of the world's Internet traffic daily.

As CEO, he successfully led BitTorrent through the financial crisis of 2008, built a profitable business, and grew the user base to more than 170 million monthly users worldwide. He was also responsible for an expanding product portfolio that today includes distributed messaging, file sync and share as well as various live streaming applications.
Ilan Shamir
Co-Founder & CPO
Ilan is co-founder and CPO of Resilio Inc., where he leads the Product and Engineering teams. Before Resilio, he was the GM of Platforms at BitTorrent, Inc. where he managed the company's new product initiatives. Before taking the GM role he was the VP of Engineering at BitTorrent from 2008 to 2015. Prior to joining BitTorrent, Ilan was the General Manager of Endpoint Products at Check Point Software Technologies (NASDAQ: CHKP), responsible for leading a distributed organization of 120 employees and the direction of products for both the consumer and enterprise businesses.

Before CheckPoint, Ilan held key leadership positions at Decru (now NASDAQ: NTAP), ePit Systems, and Senterprise Inc. Most notably, Ilan was the CEO and Founder of SideTalk Inc. where he grew the company to 30 employees and later sold it to a public company. Ilan has also served as a visiting scientist at the MIT Media Lab focused on peer-to-peer software research.
Konstantin Lissounov
Co-Founder & CTO
Konstantin serves as Chief Technology Officer (CTO) of Resilio Inc. and is the co-inventor of BitTorrent Sync, with over twenty years of software development experience. Konstantin is responsible for overseeing the software engineering and development of Resilio core products and sets the technology direction and strategy. 

Prior to Resilio Inc.Konstantin held the position of General Manager at BitTorrent Inc. for 5 years and ran several global engineering teams. For the past 10 years, Konstantin led various development teams in companies such as Check Point (NASDAQ: CHKP) and Tyco Electronics Inc. and has a deep understanding of consumer and enterprise software development platforms for various markets.
Claus Meisel
VP of Operations
Claus has more than 12 years of experience leading software engineering teams for both consumer and enterprise customers. Prior to Resilio, he was at BitTorrent managing a team that focused on BitTorrent's proprietary instant messaging platform and implemented a company-wide process to efficiently release products weekly.

Before joining BitTorrent, Claus was at ZoneLabs which was eventually acquired by Check Point Software. There he began his tenure at ZoneLabs as a product manager responsible for the ZoneAlarm and Integrity products and launches and he eventually managed a team of 80 engineers focusing on both consumer and enterprise products as Head of Endpoint Products with Check Point Software. Claus brings a vast amount of experience from small to large corporations, domestically and internationally focusing on both consumer and enterprise customers.
Adam Kranitz
Chief Marketing Officer
Adam is the company's Chief Marketing Officer responsible for demand generation, brand, and corporate communications. He is an experienced technology marketing leader with expertise in building and leading global marketing teams and strategies that grow revenue, increase product adoption, and build mindshare with competitive differentiation.

Adam has led vision, strategy, and execution for all facets of B2B technology marketing, aligned with sales teams, for both publicly traded technology firms including Avid (NASDAQ: AVID) and Paychex (NASDAQ: PAYX) as well as SaaS start-ups including CloudCheckr (acquired by NetApp) and LucidLink. Adam's customer-centric marketing approach has recently produced industry leadership recognition for his companies with a G2 Leader Report for Cloud File Storage and category leader in Cloud Management Wave report by Forrester Research.

Joshua Sargent
VP of Sales
Josh is Vice President of Sales at Resilio. Bringing almost 20 years of experience in technology sales, Josh is focused on the growth and enablement of our enterprise customers, cloud and managed service providers, OEM partners, channel resellers, and system integrators. Prior to joining Resilio, Josh spent the previous 19 years building a thriving storage practice at Meridian IT, a large IT VAR and managed services provider headquartered near Chicago, IL.

Working with a wide variety of hardware and software vendors, he was able to solve business and IT challenges for customers in creative and effective ways. Ultimately, the pursuit of new and innovative tools to solve difficult customer data challenges led him to Resilio, where he is passionate about bringing Resilio's technology to the global partner and customer community.