Collaborate Seamlessly, Create Effortlessly: Real-time File Sync for Creative Teams
Helping creative teams to collaborate more effectively, improve productivity, and reduce the risk of errors and data loss.












Share, collaborate and create with Resilio Connect's secure, scalable and speedy file synchronization solution
Real-time file sync
Ensure that team members have access to the latest version of files at all times, regardless of their location.

Scalability
Resilio Connect easily handles large amounts of data and scales as the size of the team or amount of data grows.

Security
Resilio Connect offers end-to-end encryption to ensure that files are secure during transit and at rest.

Speed
Resilio Connect uses peer-to-peer technology to transfer files quickly and efficiently, even over long distances.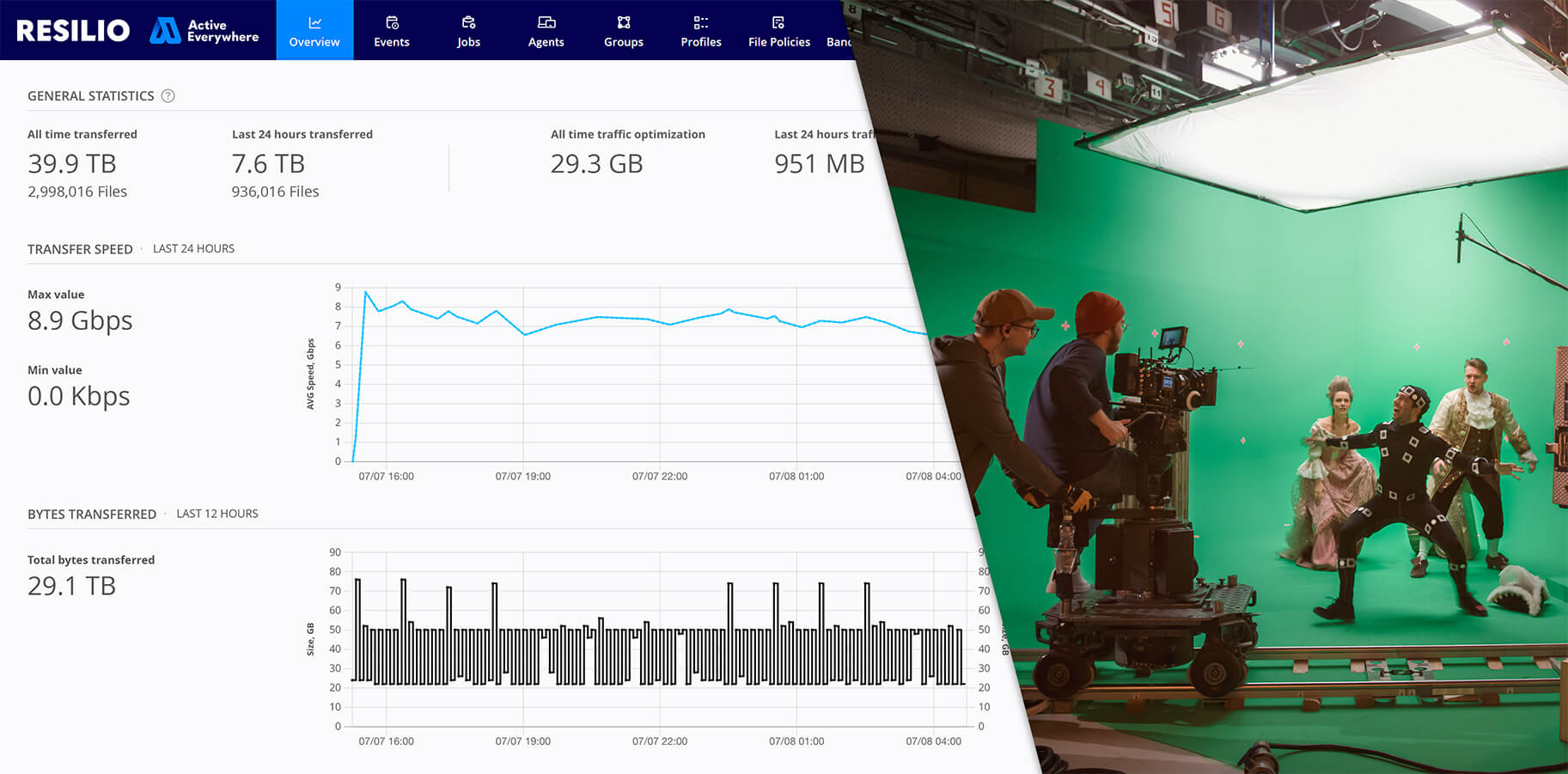 100,000,000 Files
Resilio Connect can synchronize tens of millions of files across several sites and the cloud, with no file size limit.
Reliability
Resilio Connect recovers from the majority of errors without human intervention. All assets transfer is checked for file integrity.
WAN Optimization
Private UDP based WAN optimized protocol provides up to 10 Gbps speed between two sites. Adding more destinations increases the transfer speed.
Security
Management Console gives you visibility and control over all data transfers inside your company.
Real-time
All asset changes are detected in real-time to reduce the time of delivery and speed up communication between teams.
Automation
A simple to use REST API and scripting hooks enable integration into your existing workflows.
No Vendor Lock-in

Using open formats we provide you with the system that could work with any hardware, storage, or the cloud of your choice.
Visibility
Management Console gives you visibility and control over all file transfers inside your company.
Cross-platform
Run Resilio Connect on any OS. Microsoft Windows, Linux, macOS, Android, FreeBSD, and all major NAS solutions.
Trusted by 100s of Business Customers Worldwide