Resilio Sync is a fast and secure file sharing and synchronization solution for individuals and small businesses that operate on Apple OS X, Windows, Linux, iOS, Android, all major NAS devices, and more.
While it's suitable for most small to medium-sized synchronization needs, some users may be interested in an alternative solution because they need to sync more data, want to scale up their sync operation (i.e., sync more servers), are looking to increase transfer speeds, or want another option for other reasons.
In this article, we'll share eight Resilio Sync alternatives you can use to sync your data — four solutions suitable for large, enterprise deployments and four alternatives for small business and individual use cases. We'll begin with a deep-dive into our enterprise file sync solution designed for large deployments, Resilio Connect.
To learn more about using Resilio Connect to synchronize your files, schedule a demo.
Large, Enterprise File Sync Solutions
1. Resilio Connect
Resilio Connect (formerly Bittorrent Sync) is a software-only file replication and synchronization software system for enterprise or a medium- to large-sized organization managing high-value digital assets. It's an ideal synchronization solution for companies with advanced replication needs who require high-performance synchronization features, high availability, scalability, flexibility, support, and enterprise-grade security.
Resilio Connect offers high-speed, scale-out performance (can sync many thousands of endpoints) across any network (including high-latency, lossy, and low-quality networks), and can replicate 450+ million files per job in real-time. It provides IT teams with the ability to monitor, visualize, and control data transfer across the enterprise from one centralized location.
While Resilio Sync can be deployed in mere minutes, Resilio Connect can be deployed on your existing infrastructure and begin replicating in as little as 2 hours. It works with popular operating systems (such as Windows, Apple Mac, Linux, Android, FreeBSD, and more), virtualization platforms (such as VMware, Citrix, and more), and industry-standard servers, laptops, desktops, and mobile devices (ipads, iphones, android, and more)
Organizations in gaming (Bungie, 2K Games), media (Turner Sports, CBS), tech (Microsoft, Match.com), and more use Resilio Connect to keep their data synchronized for remote work, disaster recovery, software distribution, and more.
High-Performance Sync and Transfer
While both Resilio Connect and Resilio Sync can sync files in real-time using P2P file transfer, Sync is limited in ways that Connect is not. And Resilio Connect includes high-performance file transfer capabilities that make it more suitable for large enterprise deployments (i.e., enhance transfer speed and scalability).
For example, Resilio Sync is limited to:
Synchronizing two servers maximum.
One hundred clients per folder.
One million files per folder.
But Resilio Connect enables organizations to sync hundreds of servers and millions of files (tested at 450+ million files in a single job) across multiple geographically distributed locations. There are no limits to the number of clients per folder, and each folder can contain 200+ million files per folder.
Businesses that sync data across multiple locations often have to transfer files over WANs (wide area networks) and consumer-grade networks (particularly in remote work scenarios). These networks can be unreliable and are prone to varying degrees of packet loss. Traditional replication solutions use transfer protocols that aren't designed for WAN transfer, significantly delaying the speed of synchronization and hindering operational workflows.
But Resilio Connect utilizes a built-in, UDP-based WAN acceleration protocol known as Zero Gravity Transport™ (ZGT). ZGT uses a congestion control algorithm to optimize file transfer over high-latency, data loss-prone WANs (as well as unreliable, consumer-grade networks) and speed up WAN transfers by up to 100x more than traditional file replication solutions.
Resilio Connect also enables you to transfer in any direction in order to support:
File distribution (one-way, two-way, one-to-many): You can transfer data to any endpoint in your environment in order to distribute software updates or deliver important files to different endpoints in your system.
File consolidation (many-to-one): You can consolidate files from multiple locations to one or several servers for use cases such as file backup and collecting reports from different offices in your organization.
File synchronization (one-way, two-way, one-to-many, many-to-many): You can configure full synchronization across your entire environment or one-way synchronization in order to create mirrored copies of folders.
You can use Resilio's REST API to script all of these jobs and create automatic reports on transfers. You can also create job priorities and bandwidth allocation schedules to govern how your jobs are executed.
Resilio Connect is also designed to be more scalable and efficient. Resilio's engineers optimized Connect to better utilize memory and reduced memory footprint requirements by 80% for all jobs (i.e., CPU, I/O, bandwidth, etc.). With greater scalability and efficiency, organizations can grow their operations while managing costs.
Global Control and Enterprise Capabilities
The Resilio Connect Management Console enables organizations to track, visualize, and monitor all file syncing operations (i.e., all agents, replication jobs, and performance statistics) from one single, unified dashboard. You can use the management console to:
Obtain insight into the status of individual replication jobs (as well as the history of all executed jobs).

Manage up to 50,000 agents per console.

Receive real-time performance metrics.

Manage every endpoint in your replication environment.

Establish job priorities (i.e., which files should transfer first).

Control bandwidth allocation (and create profiles that govern bandwidth allocation for each endpoint during certain times of the day and on certain days of the week).

Configure automatic notifications to email and webhooks.
With Resilio's powerful REST API, you can script any type of functionality, automate any job, create groups, control jobs, and report on data transfers in real-time. And Resilio Connect also pairs with popular reporting and event processing solutions (such as Splunk) so you can easily create and analyze audit logs.
Flexible, Simplified Cloud Deployment
Resilio Connect builds on open file formats and protocols, enabling it to support any type of s3-compatible cloud object storage and cloud file storage (Google Cloud, IBM, Oracle, Azure Blob, AWS, etc.) — so you can deploy Connect in a variety of cloud, multi-cloud, and hybrid deployments. It is a true cross-platform solution.
With Resilio Connect, you can synchronize your data across multiple cloud storage services and manage all of them from one centralized location — enhancing business continuity and hot-site disaster recovery strategies. There's no vendor lock-in, and your data is never stored in a proprietary format, so you always maintain control of your data.
Connect can also be used as a cloud file gateway, providing your organization with highly-resilient, low-latency access to files stored in the cloud.
Using Resilio's file gateway and sync capabilities enables you to store infrequently accessed files in long-term cloud storage and store frequently accessed files on-premises — freeing up space on your on-prem servers. End-users can access files as they normally would, over SMB (Server Message Block) or NFS (Network File System), using a unified interface that operates much like Microsoft OneDrive.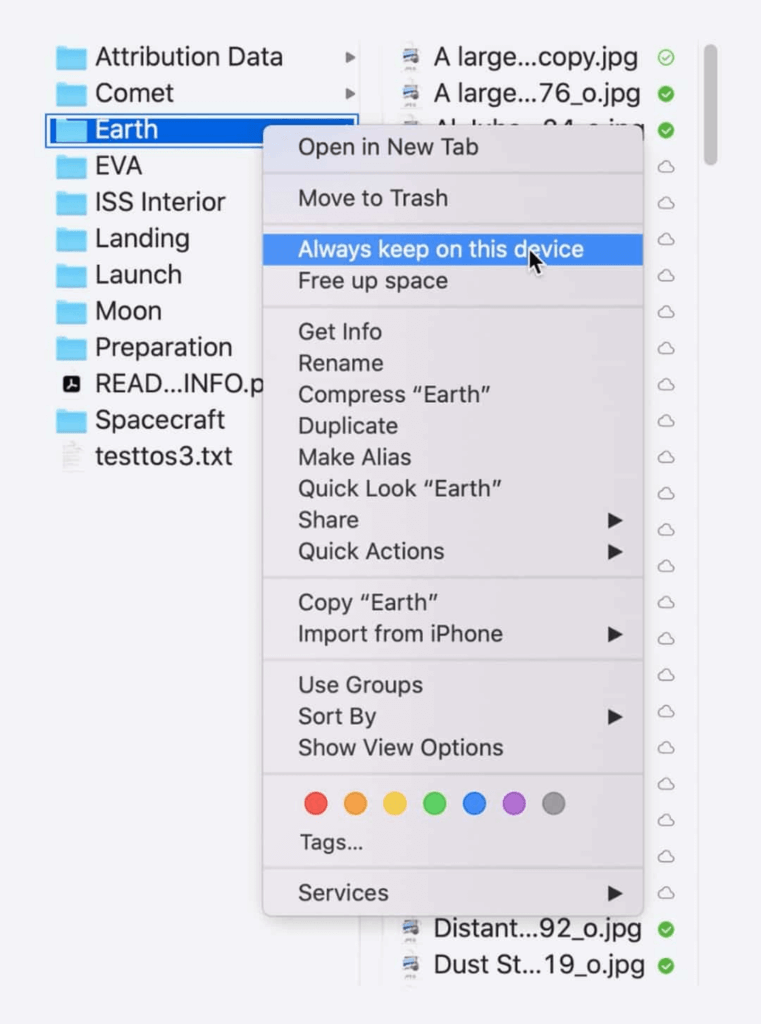 It also includes a feature known as Transparent Selective Sync, which enables you to selectively download (and partially download), store, and sync files as needed. You can configure policies that control how files are downloaded, synced, and stored locally. This is ideal for remote work scenarios where you need granular control over file sync and access for various employees/offices/endpoints.
There is no single point of failure with Resilio Connect. If a file gateway fails, Resilio will dynamically route transfers through another gateway (a scenario that is easy to setup and incredibly cost-effective).
24×7 Customer Support
Responsive customer support is always important to enterprise organizations. But it becomes even more important when deploying large-scale, complex replication environments that can experience issues that are difficult to resolve.
While Resilio Sync provides basic customer support features, users must rely primarily on the Sync user forum to troubleshoot issues. But Resilio Connect provides a global, three-tiered customer support plan: Standard, Enhanced, and Premium. Resilio's top engineers are also available to provide expert support on scripting, deployments, and API integration.
End-to-End, Enterprise-Grade Security
Resilio Connect includes enterprise-grade security features that have been reviewed by 3rd-party security experts. Resilio protects your data using:
AES 256 end-to-end encryption: Resilio protects your data at rest and in transit using AES 256 (Resilio Sync only offers AES-128 encryption).
Cryptographic integrity validation: Resilio ensures your data arrives at its destination intact and uncorrupted.
Forward secrecy: One-time session encryption keys are used to protect each transfer session between agents.
Mutual authentication: The Management Console ensures that every agent provides a valid token before initiating any communication with an agent (e.g., initializing any transfer).
To learn more about using Resilio Connect to synchronize your files, schedule a demo.
2. Syncthing
Like Resilio, Syncthing is a P2P-based file synchronization solution that was designed for use on Linux operating systems. It also works on Mac OS X, FreeBSD, Windows, Solaris, OpenBSD, and more.
Syncthing protects your data using cryptographic certification and TLS encryption. You can use Syncthing's open source code and protocol to optimize file transfers and resolve issues using command line prompts when Syncthing goes out of sync.
3. LucidLink
LucidLink is an online file sharing and file streaming solution. Rather than replicate files, LucidLink enables you to stream files on demand. LucidLink works with any cloud object file storage service, and it encrypts data end-to-end to keep your files protected.
4. SureSync
SureSync is an enterprise file sync solution for Windows servers. Like Resilio, it can sync data in real-time. To enhance sync speed, it uses multi-threaded sync and syncs only changed file data using remote differential compression. However, SureSync doesn't utilize WAN acceleration protocols and performs poorly over WANs, causing some users to seek a SureSync alternative.
Small Business and Individual Sync Solutions
5. Google Drive
Google Drive is a cloud-native solution for storing, sharing, and collaborating on files across small and medium-sized organizations. It includes native encryption that protects files during transfers, and scans files to detect and remove malware, spam, and ransomware. It also integrates with other Google solutions you may use, such as Google Docs, Sheets, and more.
6. Dropbox
Dropbox is a file sharing solution for small and medium-sized businesses that uses a simple, user-friendly drag-and-drop workflow to sync files and folders. You can protect files using password protections and configure confirmations that alert you when file deliveries have completed. However, Dropbox has trouble syncing large files of 100+GB.
7. WeTransfer
WeTransfer is a website that is used for storing and transferring media files. It's limited to 200 GB per transfer, which is still adequate for most small business transfer needs. WeTransfer provides insight into your transfer jobs and a chronological record of every time you share files.
8. Files.com
Files.com is a file transfer solution that can sync in real-time or on a schedule. It supports standard file transfer protocols (FTP, SFTP, AS2), and works with most cloud storage providers (such as Google Cloud Platform, AWS, BackBlaze, and more). It provides native desktop and mobile device apps for high performance internal transfers, and users can use their API to develop custom integrations.
To learn more about using Resilio Connect to synchronize your files, schedule a demo.