Remote work solutions for the data-intensive global enterprise
Work faster remotely from anywhere







Keep Remote Workers Productive from Any Location
Remote workers are empowered to access large and diverse data sets, experiencing LAN-like performance when browsing and working with files remotely.  Remote workers use the same familiar tools and devices your company already owns (Windows, Mac, Linux, Android).  

No hardware needed. No new file systems.  Resilio Connect Enterprise is a software-only, agent-based solution and includes a Resilio Connect Management Console, Multi-cloud Storage Gateway and Proxy Server.

Automate Data Movement Everywhere
Resilio moves and keeps data synchronized in real-time. Changes to data are automatically and continuously synchronized back to corporate sites, cloud storage, and to other remote workers.

Administrators easily manage, monitor, and report on job status and progress. No user intervention required.
Schedule a Demo
Cohesive Global File Access 
Resilio Connect extends user access globally and cohesively from on-premise servers to the cloud to desktops and other edge devices.    

Selective Sync, a key capability included with Connect, enables remote workers to efficiently work with data on-demand, experiencing in-office-like performance when working remotely.  Changes to data are automatically and continuously synchronized back to any endpoint you define.

Works with Storage You Already Own
Why deploy a costly and proprietary global file system when you can deliver data in real-time--anywhere in the world--utilizing data storage and file servers you already own?  Leverage your investments in enterprise storage. 

With Connect there is no need to change your storage or file system architecture or migrate large amounts of existing data to implement a global file system.  Resilio Connect works with file storage, cloud storage, DAS, and SANs you already own and manage.


Request Pricing
Multi-Cloud Ready for Your Provider of Choice
Choose your cloud provider of choice or mix and match providers. Resilio comes pre-configured to work with AWS, Microsoft Azure, Google GCP, Wasabi, and Backblaze, among other cloud providers. Resilio enables secure file access and simplified data management from on-prem to edge to cloud. Deploy your own hybrid cloud to deliver global file services in days (not weeks). Remote work is vastly simplified.

File services and user workspaces look and feel exactly like users' native systems. The solution supports Windows, Mac, Linux and a variety of popular operating systems, including NAS filers.

Unlimited File Sizes. Unlimited Files. 

One of Resilio's customers recently synchronized 100 million files in real-time.  Worried about transferring and accessing large files over wide-area networks?  No problem.  With Resilio you can move and synchronize massive data sets from anywhere across the globe.  Resilio supports unlimited file sizes and file systems without modifying workflows.  WAN optimization ensures high performance and that your network is fully utilized based on allocations you can control.

Download The Solution Guide
Data Security and Data Protection End-to-End
Resilio provides end-to-end data protection and encryption for data at rest and in-transit. Resilio Connect also includes a Proxy Server to simplify connecting remote users to corporate resources behind firewalls.  Security is built-in and does not rely on any 3rd-party infrastructure or software.  While Resilio Connect works well with VPNs, the remote work solution is also a superior alternative to VPNs ensuring the security of your corporate data--and optimal performance.  

File sharing over VPNs using NFS and SMB file shares performs poorly and unpredictably over many wide-area networks.  Alternatively, Resilio Connect overcomes network latency making global data access easy while maintaining consistently predictable performance.

"Now we can retrieve information that is more complete, fulsome, and more robust because we have the ability to transmit large files faster across the internet"
— Jerry Evans, President & CEO of Nia Technologies
Reliable Data Movement over Any Network
When remote workers connect from home or other remote locations with unreliable or low bandwidth networks (cell, WiFi, VSAT), Resilio Connect ensures full and reliable utilization of any network (LAN and WAN).  

Got NAT or DHCP on home networks?  Are users' IP addresses constantly changing?  Resilio Connect  offers a software-only proxy server to vastly simplify connecting remote workers back to corporate resources behind popular firewalls.  

Built on Resilio's proprietary scale-out data transport, Resilio Connect overcomes latency and packet loss while providing maximum reliability from the edge to the data center to the cloud, to make use of cloud object storage and file storage.

Easy to Install, Easy to Use
Resilio Connect installs with a simple cross-platform agent and the user interface presented to remote workers is simply the local file system with which they are already familiar.  Files simply appear in the appropriate folders as configured from a centrally managed console.
‍
Resilio Connect installs easily on Microsoft Windows, Mac, and Linux.  End-users manage file data just as they would through their native file management tools.  

"Now we can retrieve information that is more complete, fulsome, and more robust because we have the ability to transmit large files faster across the internet"
— Jerry Evans, President & CEO of Nia Technologies
VDI Ready for Virtual Desktop Infrastructure
Resilio Connect enables active-active HA, rapid user login, and simplified management for multi-site VDI environments, using any storage and your VDI platform of choice (Microsoft, Citrix, VMware). The solution is ideal for deployments spanning multiple sites and needing to eliminate latency associated with VDI profile replication.  VDI profiles are synchronized in real-time.  Check out Resilio's solution for VDI Profile Sync for more information.

Schedule a Demo

"Being able to work from home is here to stay. With Resilio in place...we can have a more diverse workforce and give our staff more flexibility." — Francis Aitken , Senior IT Specialist.
Read Customer Story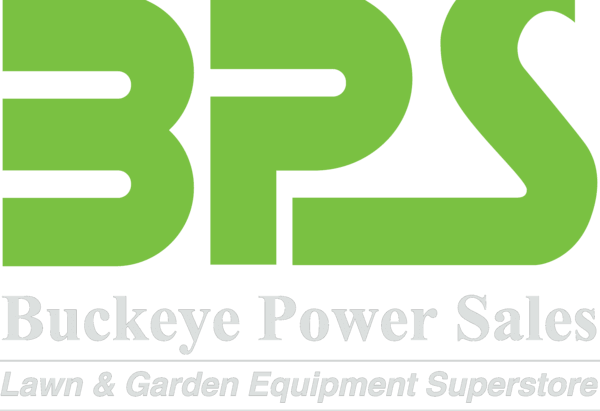 "Our entire situation is tremendously better, great cost savings and our data is now delivered on time." — Jason McCune , Director of Information Technology.
Read Customer Story

"The fact that we can actually saturate our line speed to send data across the world is a huge win for us." — Luke Marchant, Sunrise Productions' Head of Technology
Read Customer Story
Trusted by 100s of Business Customers Worldwide