SharePoint online is a popular and useful platform for storing, sharing, and collaborating on files and libraries. Many of its users also want to sync their SharePoint files with on-premises servers, NAS, and other systems across different locations. SharePoint doesn't provide an easy way to do so, which forces users to seek out workarounds like mapping network drives to SharePoint so files are accessible in file explorer.
Fortunately, after our latest release, you can use Resilio Connect to easily sync SharePoint to NAS, file servers, and other systems running Resilio agents. Resilio Connect is our file synchronization software and storage gateway that supports any type of file, block, or object storage and easily scales to many millions of files (with no file size limitations).
Want to see how easy it is to sync SharePoint files and libraries across NAS, file servers, and other systems with Resilio? Schedule a demo with our team.
Resilio Connect is not a replacement for Microsoft OneDrive or the OneDrive Sync client and doesn't overcome many of SharePoint's inherent limitations. However, it's a complementary solution that simplifies publishing, synchronizing, and ingesting millions of SharePoint files of any size or type to and from remote locations.
In the context of SharePoint, Resilio Connect enables you to:
Reliably sync SharePoint to file servers across multiple locations: When collaborating on files with geographically distributed employees, you can synchronize all or a subset of their SharePoint libraries to folders and subfolders on multiple file servers. This is possible thanks to Resilio's efficient two-way sync capabilities.
Publish files to SharePoint: You can automatically and reliably sync files from local file servers into SharePoint. Syncs for shared folders can occur manually or on a fixed schedule.
Ingest files from SharePoint: You can ingest files from SharePoint into file servers. You can even copy files and libraries from one SharePoint folder onto one file server, and copy files from another SharePoint folder onto a different file server.
Backup SharePoint files: You can backup SharePoint files to a local drive or cloud server for redundancy and high availability. Resilio can sync files from SharePoint to any type of file, block, or object storage attached to a Resilio agent.
Offline access: In scenarios with intermittent or unreliable network connectivity, Resilio enables offline access to files stored locally, then automatically syncs files to SharePoint when an internet connection is re-established.
3rd-party collaboration: You can extend access to 3rd-party companies and contractors using SharePoint's external file-sharing tools, and sync files from SharePoint to external partners (or vice versa) using Resilio Connect.
Resilio's P2P (peer-to-peer) architecture provides easy, reliable, and predictable one-way and two-way synchronization across any type of network, device, and operating system. Its versatility enables you to mix different types of storage — such as SharePoint, on-premises devices, and cloud object storage — and access all data from one location using Resilio as a storage gateway. 
Plus, its proprietary WAN acceleration protocol optimizes transfers over any network —including high-latency, lossy connections such as VSATs, cell, Wi-Fi, and any IP connection. And it keeps data secure with end-to-end encryption and data integrity validation, eliminating the need for 3rd party security solutions and VPNs.
In this article, we'll discuss how Resilio Connect can help you easily and automatically sync SharePoint files to network drives, as well as the benefits of using our platform in other ingest, transfer sync, and replication scenarios.
Gaming, marine, technology, retail, and entertainment companies use Resilio Connect to quickly and reliably sync files across on-premises and cloud endpoints. To learn more about how you can use Resilio to sync SharePoint files to file servers and other remote devices, schedule a demo with our team.
Reliable, Predictable, and Efficient Transfer Over Any Network
As we said, Resilio Connect's SharePoint integration enables organizations to sync SharePoint files (of any size, type, or number) with NAS devices, file servers, and other systems running Resilio agents.
Put simply, our platform bridges the divide between SharePoint and your other systems. It also gives you the freedom to move and sync files across different storage types.
For example, if you're working with large files or have too many files for the SharePoint site limits, you can use Resilio Connect separately from SharePoint.
You could store primary copies of your data on your NAS or file servers, while using Resilio Connect to replicate and sync all that data to other servers quickly and efficiently. You can also automatically sync parts of that data to SharePoint.
The process of syncing to SharePoint with Resilio is simple — all you have to do is configure a connection to SharePoint online and create a job.
You can find the exact steps and more details in our documentation.
The key to Resilio's reliability — whether it's across NAS systems, file servers, or SharePoint — lies in its P2P replication architecture, proprietary WAN acceleration protocol, and storage performance optimization features.
Reliable Sync with P2P Architecture
Resilio Connect reliably syncs SharePoint files to external systems (NAS devices, DAS devices, SAN devices, file servers, cloud storage, etc.) so that employees always have access to the latest versions in their file systems — regardless of SharePoint's performance.
Our platform uses a P2P replication architecture to sync files. In a P2P environment, every endpoint with a Resilio agent can communicate directly with every other endpoint. And each endpoint can work together to sync files simultaneously.
This makes Resilio an incredibly resilient sync solution, as it eliminates single points of failure. If any server goes down, the necessary files can always be retrieved from any other server in your environment. And Resilio ensures your files always sync to their target destination via:
Retrying transfers: If a transfer fails for any reason, Resilio will retry the transfer until it's complete.
Checksum restarts: If a transfer is interrupted, Resilio can perform a checksum restart and resume the transfer where it left off.
Dynamic rerouting: Resilio can dynamically reroute around outages or downed networks, and always finds the optimal path to deliver files to their target.
You can also automate when and how syncs occur. Resilio can perform syncs manually, on a fixed schedule, or in real-time. And you can control which files sync to which specific endpoints.
File changes will be automatically distributed across SharePoint and your remote devices. If your network goes down, Resilio allows you to work on files offline and then automatically syncs changes across your environment when the network is back up.
Centralized Access to Files Across All Storage Solutions
Resilio Connect also works as a storage gateway, providing low-latency and efficient access to files (stored as files, blocks, or objects) in SharePoint, on remote devices (NAS, DAS, SAN, file servers, etc.), and in any S3-compatible cloud object storage.
This enables you to mix and match storage solutions according to your needs, while also managing file sync and access from one centralized location.
Resilio's storage gateway is designed to enhance efficiency and productivity through features such as:
Selective sync: You can control which files sync to which endpoints. This enables you to ensure that files are sent only to relevant endpoints/employees, while also minimizing data egress fees.
Automated synchronization: By automating the sync process, you enable employees to focus on their tasks without having to worry about running manual syncs. If a sync failure occurs, Resilio will retry syncs until they finish and your files reach their destination. If a network or device goes down, Resilio will dynamically reroute to the next best path.
Full and partial downloads: Employees can download full files/folders or download just the portions of files that they need. This provides employees with quicker access to necessary files while also minimizing data egress costs.
Configure sync and storage policies: You can configure policies that govern how data is stored, synchronized, and purged from local computers.
With Resilio's object storage gateway, all end-users are provided with a unified interface from which to browse and access files. This interface is also intuitive and operates much like Microsoft OneDrive for business.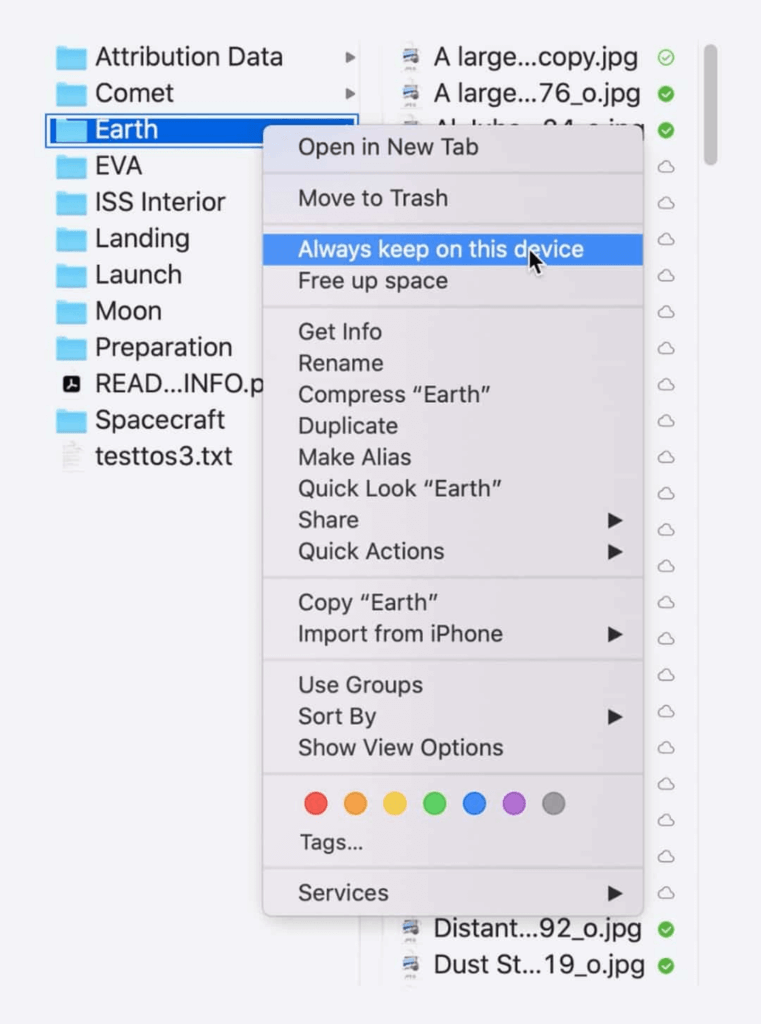 Storage Performance Optimization
Resilio's replication architecture significantly increases synchronization speed, especially for large environments with many endpoints.
However, transfer speed ultimately depends upon elements such as network characteristics (bandwidth, latency, loss), CPU speed, memory capacity, and disk/SSD performance, and payload (which is measured in file sizes, number of files, directory layout, and block size to storage).
To help you optimize storage performance for a given payload, Resilio Connect includes a new tool that enables you to measure:
Read speed
Write speed
IOPS
Max, min, and average performance for each
IT admins can input custom parameters to simulate and test different payloads to fine-tune performance and identify the optimal configuration.
Proprietary UDP-Based WAN Acceleration Protocol
Resilio Connect utilizes a proprietary UDP-based WAN acceleration protocol known as Zero Gravity Transport™ (ZGT).
ZGT enables Resilio Connect to fully utilize any network connection and overcome latency, even high latency and loss on low-bandwidth networks such as VSAT, Cell, or Wi-Fi. So even when syncing over long-distance or low-quality connections, you can be sure your files will sync quickly, reliably, and predictably.
ZGT optimizes traffic over the network using:
Congestion control: ZGT uses a congestion control algorithm that constantly probes the Round Trip Time to calculate and maintain the ideal send rate for data packets.
Interval acknowledgements: Rather than acknowledging every packet receipt, ZGT sends acknowledgements for groups of packets in intervals.
Delayed retransmission: ZGT retransmits lost packets once per RTT to reduce unnecessary retransmissions.
ZGT also enables Resilio users to reliably sync files at the edge of networks and in areas with little network connectivity — such as at sea or in remote communities with underdeveloped network infrastructure. Marine companies can use Resilio to publish a subset of files to their SharePoint libraries from any location, as well as ingest and distribute files to their fleet of vessels.
Resilio's WAN optimization protocol is one of the many reasons Resilio can consistently and predictably sync files without the frustration and downtime associated with most unreliable sync solutions.
Case Study: Northern Marine Group
Northern Marine Group is a company that manages ships and provides marine services. To sync and distribute files across their fleet of sea vessels, they used to use CDs — a difficult process that took weeks. They now use Resilio Connect to quickly and reliably distribute updates to their vessels 92% faster.
"Being able to use the scripting engine meant that we could essentially have the updates distribute, install, and report back on status all automatically, allowing us to avoid the installation going wrong because of user error. For a few of the ships where we did have issues, all we had to do was create some modified scripts and distribute those using Resilio as well."
Learn more about how Resilio Connect helped Northern Marine Group keep their fleet of vessels in compliance 92% faster than their previous solution.
Fast Sync Across Cloud and On-Prem Endpoints
When syncing across remote devices and cloud endpoints, Resilio's P2P architecture provides unparalleled transfer speeds. Using a process known as file chunking, Resilio breaks files down into multiple chunks that can transfer independently from each other. And every endpoint can work together to share file chunks and quickly sync your entire environment.
For example, imagine you're storing files on five NAS devices at different locations. If NAS 1 wants to sync a file with the other devices, it can break that file down into multiple chunks, and share the first chunk with NAS 2. As soon as it receives that first chunk, NAS 2 can share it with any other endpoint (including SharePoint) even before it receives the rest of the file. Using this concurrent syncing capability, Resilio can sync environments of any size 3–10x faster than other file sync solutions.
Easy Deployment, Management, and Automation
Resilio Connect's versatility and ease of management make it an ideal solution for just about any business in just about any sync scenario.
Flexible Deployment
Resilio can be flexibly deployed on your existing IT infrastructure and begin syncing files in as little as two hours. It supports just about any:
Operating system: Resilio works with Windows, MacOS, Linux, FreeBSD, Ubuntu, OpenBSD, Unix, and more.
Device: You can install Resilio agents on file servers, NAS devices, DAS devices, SAN devices, desktop, laptops, mobile devices (Resilio offers iOS and Android apps), and virtual machines.
Cloud storage provider: Resilio works with AWS, Azure, Google Cloud, MinIO, Wasabi, Backblaze, and many other cloud providers.
Storage configuration: You can deploy Resilio in on-prem, cloud, multi-cloud, and hybrid cloud scenarios. And now it integrates with SharePoint servers to allow organizations to extend their SharePoint document libraries on-prem.
Universal file storage: Resilio doesn't store files in proprietary formats as some other solutions do. It uses open standards and protocols, so you always maintain full control over your data and don't get locked into any vendor.
Easy Management
If you're storing files in SharePoint, in the cloud, and on-premises, you can manage all of your stored data and storage endpoints from one unified interface that can be accessed from any web browser.
Resilio's interface is designed to be intuitive — it functions similarly to OneDrive. This familiarity enables users to easily integrate Resilio into their current workflow, making it easy to adopt for both Windows and Mac users.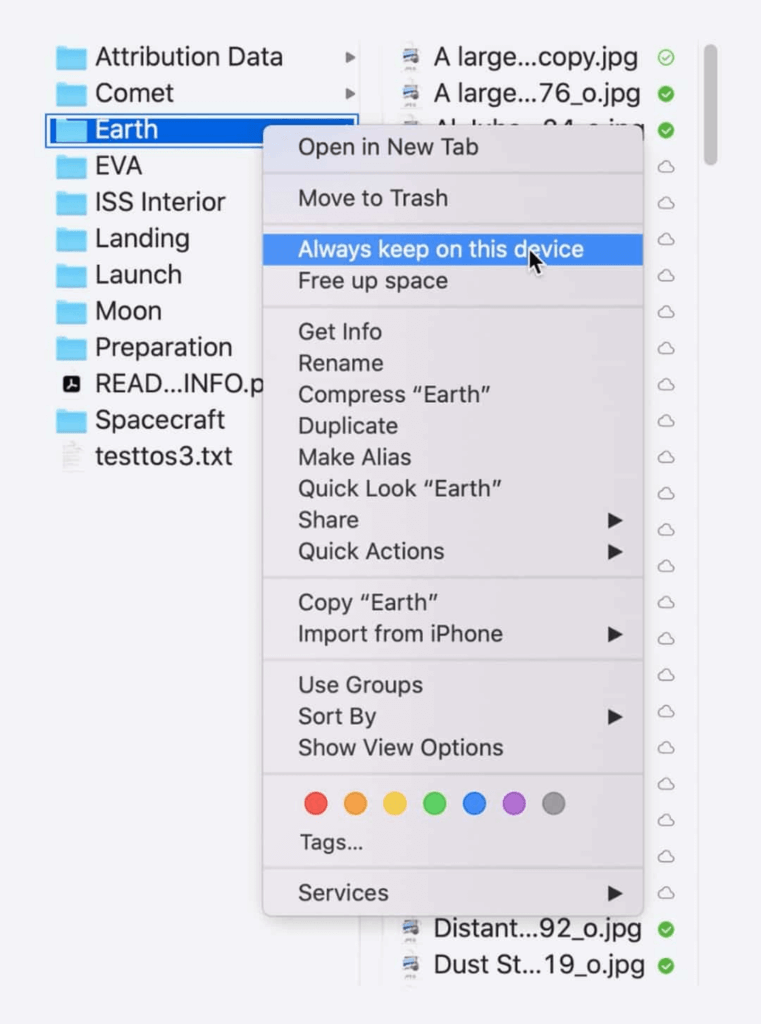 Resilio's Management Console provides granular control over your entire replication environment, allowing you to adjust and configure replication parameters so that your sync jobs occur exactly as you need. Using the Management Console, you can:
Visualize and monitor all sync jobs globally
Obtain real-time performance metrics on sync jobs
Adjust replication parameters such as buffer size, file priorities, disk size, packet size, and more
Automate tasks through scripts using Resilio's powerful REST API
Create bandwidth utilization policies and profiles that govern how much bandwidth is allocated to each endpoint at certain times of the day and on certain days of the week.
Control each individual endpoint from one centralized location
Control which specific files sync to which specific endpoints, and when those syncs occur (in real-time, on a set schedule, or manually)
Configure failover from any Resilio agent to any Resilio agent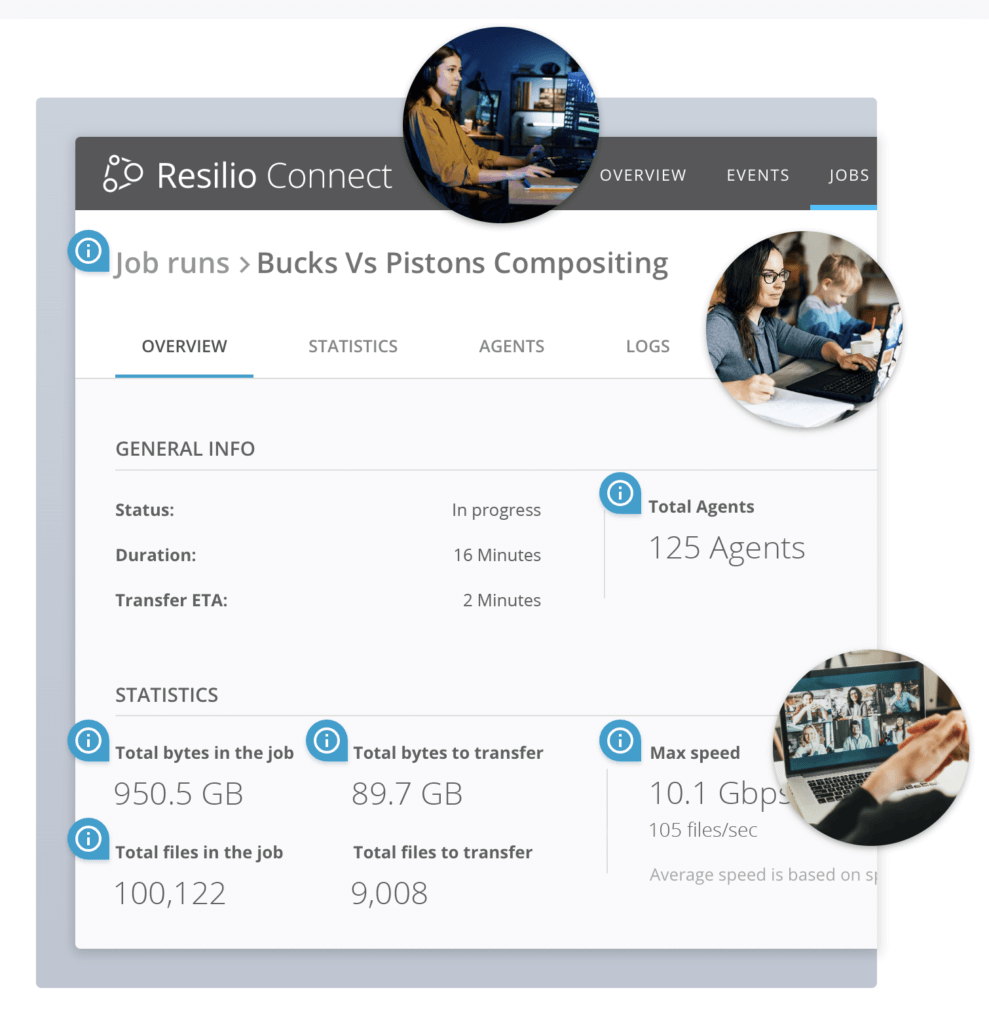 Resilio also enables users to configure troubleshooting policies — such as file conflict resolution — so Resilio can run with minimal human intervention.
Case Study: Deutsche Aircraft
Deutsche Aircraft manufactures commercial aircraft. After switching from DFSR, they used Resilio Connect to sync millions of files in their Microsoft DFS namespace, secure their critical data, make it easier to manage data, and increase efficiency.
"We have a 10Gbps network but prefer to use under 1Gbps for data transfer and replication. With Resilio, we're able to keep that down to 250Mbps during the day and at night move back up to 1GBps… Resilio Connect is much easier to manage than DFSR. Using the Resilio Connect management console, you can see everything you need to know. Everything is visible."
Learn how Deutsche Aircraft uses Resilio Connect to manage data synchronization and save 14 hours per week.
Bulletproof Security
Security is a critical consideration when synchronizing files, especially when dealing with sensitive and confidential information. Resilio includes native security features that protect your data at rest and in flight and safeguard against unauthorized data breaches.
Resilio protects data using:
Mutual authentication: Before initiating a sync, each endpoint must provide an authentication key to ensure that it's been approved and authenticated.
End-to-end encryption: Resilio encrypts data at rest and in transit using AES 256-bit encryption.
Cryptographic data integrity validation: To ensure your files remain intact and uncorrupted, file integrity is preserved through cryptographic validation.
Forward secrecy: Resilio sessions are protected using one-time encryption keys.
Access control: You can configure file permissions and control who is allowed to access specific files and folders.
Proxy Server
Our engineers always strive to innovate and improve Resilio to better meet customers' needs. Resilio's customers have asked for more flexibility in using Connect behind firewalls for data sharing use cases.
Resilio now offers a Proxy Server to simplify and centralize port assignments within customers' demilitarized zones (DMZs).
The Proxy Server capability enables IT teams to control security requirements when working with external partners and remote employees. It supports popular firewalls and load balancing technologies. And it's flexible enough to support any user's specific security requirements.
No data is stored on the proxy. It allows Resilio users to configure outbound connections and set up a single IP address behind their firewall. Doing so simplifies workloads for IT admins when working with remote teams, 3rd party companies and contractors, and users with continuously changing IP addresses.
Use Resilio Connect to Sync SharePoint with Network Drives
Resilio Connect enables organizations to work around SharePoint's limitations by easily and seamlessly syncing SharePoint files to as many NAS systems, file servers, and remote devices as needed. The benefits of using Resilio to sync SharePoint files include:
Reliable sync: Resilio's P2P architecture eliminates single points of failure. Its proprietary WAN acceleration technology ensures that you can predictably sync over any network, irrespective of latency or network quality.
Flexibility: Resilio enables you to tailor storage parameters (such as read speed, write speed, and IOPS) to optimize performance in your specific use case. You can also deploy Resilio on just about any device (not just Windows servers), operating system, and cloud storage provider.
Easy management: You can manage data synchronization across SharePoint, on-prem devices, and cloud endpoints from one centralized location. Through Resilio's Management Console, you can adjust replication parameters to ensure syncs occur when and how you want them to.
Native security: Resilio employs end-to-end encryption and data integrity validation to keep your data safe at rest and in transit. You can also use Resilio's Proxy Server to enhance and simplify security when working with 3rd-party contractors and remote teams.
Efficient file access: You can use Resilio Connect as an object storage gateway to achieve low-latency access to files stored as objects in any S3-compatible cloud storage provider. Resilio's gateway is designed to enhance efficiency, reduce costs, and increase employee productivity.
Fast sync speed: While transfer speeds will be dependent upon elements specific to your use case (i.e., CPU, payload, etc.), Resilio Connect's P2P replication architecture enhances sync speed and enables you to sync environments of any size 3–10x faster than other sync solutions.
Gaming, marine, technology, retail, and entertainment companies use Resilio Connect to quickly and reliably sync files across on-premises and cloud endpoints. To learn more about how you can use Resilio to sync SharePoint files to file servers and other remote devices, schedule a demo with our team.