Extending data storage to the cloud enables organizations to expand storage infrastructure in a cost-effective way, free up space on their on-prem servers, enhance business continuity through cloud backup and disaster recovery, and adapt to modern remote work use cases.
While cloud storage offers many benefits, it also comes with its own set of challenges that your cloud storage gateway vendor must overcome. Most business users need to consider efficiency, cost, data transfer and sync speeds, usability, and multi-cloud functionality.
In this post, we'll explain in more detail how those factors play into a purchase decision, then discuss six cloud storage gateway vendors you can use to extend access to files stored in the cloud.
We'll begin with a deep dive into our own solution, Resilio Connect, and how it overcomes all of the challenges listed above to provide the best cloud storage gateway for any organization.
Resilio Connect is a software-based file replication and synchronization software system that can also be utilized as a cloud storage gateway for files stored on-prem and in the cloud.
Resilio Connect is an efficient, cost-effective solution that works with any s3-compatible cloud — so you can manage file storage/access with multiple cloud storage providers from one location. Plus, Resilio is designed to provide high-performance synchronization (up to 20+ Gbps per server) over any network as well as full control over how files are accessed and synchronized.
Organizations in gaming (Blizzard, Wargaming.net), media (Warner Brothers, CBS), tech (Microsoft, Match.com), retail (McDonalds, Mercedes Benz) and more use Resilio Connect to replicate and manage their data stored on-prem and in the cloud. To learn more about using Resilio Connect for your cloud storage gateway, schedule a demo.
Storage Gateway Vendor Considerations
In order to maximize operational workflows and minimize cloud storage costs, you should analyze your cloud storage vendors along the five following criteria:
1. Multi-Cloud Management
A proper business continuity plan shouldn't rely on a single cloud storage provider. Synchronizing business critical data in multiple cloud vendors is not only a better insurance policy, it can lead to lower migration and switchover costs as you won't need to pay to have your data migrated from one vendor.
While most cloud storage providers offer proprietary gateways you can use to access files stored in their cloud, these solutions are limited to the specific vendor — requiring you to use multiple storage gateways to manage file access.
Ideally, your cloud storage gateway vendor should enable you to manage file access for all of your cloud storage providers from one unified interface. This makes managing cloud solutions and storage easier and enables you to use your existing storage infrastructure with no operational disruption.
2. Efficiency and Costs
Most hybrid cloud providers use legacy hub-and-spoke architectures where data is sent to the cloud before it can be accessed by others. This limits performance while increasing costs, as egress fees from the cloud are assessed for delivery to every location.
Your cloud storage setup should be reliable, scalable, and affordable. And your cloud storage gateway solution should enable you to combine on-prem storage with long-term cloud storage in a cost-effective way by utilizing efficient methods of transferring (e.g., transferring data from endpoint to endpoint, rather than hub-and-spoke) and storing data (e.g., caching frequently used files locally).
3. Data Transfer and Sync Speed
Your data must be available everywhere you need it, when you need it.
In order for that to happen, your file gateway solution must be able to overcome many challenges, such as long distance transfer, high latency, unreliable networks, intermittent connectivity, and more.
4. Synchronization and Resource Utilization Control
Some hybrid cloud infrastructure solutions can only provide file access via an appliance using Server Message Block (SMB) or Network File System (NFS), which:
Limits the performance of the solution and the associated workflows when working with large files or a great number of local users.
Creates significant expenses (as each office needs a dedicated file server).
Requires remote workers to connect through a VPN to get access to the file server.
In order to enhance operational workflows, organizations need granular control over how files are synchronized across all servers, cached on local servers, and downloaded from the cloud. The solution must accommodate a variety of local storage protocols and delivery policies that ensure business-critical applications at these locations are not impaired.
5. Data Security
Cloud storage leaves your data exposed to hackers and potential data corruption — so you'll need to take steps to keep your data secure.
Some storage gateway solutions include little to no native data security features, forcing you to buy 3rd party security software and/or use VPNs — which adds to the cost and complexity of your cloud storage operation.
When seeking a cloud storage solution, look for vendors that include built-in security measures that protect your data.
Cloud Storage Gateway Vendors
1. Resilio Connect: Efficient, High-Performance Multi-Cloud Storage Gateway
Resilio Connect is an agent-based file synchronization system that can be used as a gateway to files stored as objects in the cloud.
Organizations in gaming (Blizzard, Wargaming.net), media (Warner Brothers, CBS), tech (Microsoft, Match.com), retail (McDonalds, Mercedes Benz) and more use Resilio Connect to replicate and manage their data stored on-prem and in the cloud.
Resilio Connect's cloud storage gateway provides:
Centralized, multi-cloud file access and management: Resilio works with any cloud storage provider, so you can manage multi-cloud storage from one unified location.
Efficient, cost-effective cloud storage: Resilio is designed for efficient deployment and operation, enabling you to make cloud storage even more affordable without sacrificing performance.
High-performance synchronization: Resilio's P2P transfer architecture and WAN acceleration technology enable it to sync data over any network (including high-latency, lossy, and consumer-grade networks) rapidly (3-10x faster than legacy solutions), reliably, and omnidirectionally.
Full control over synchronization and resource utilization: Resilio provides granular control over file synchronization, bandwidth utilization, and more, so you can optimize your cloud storage and sync setup to suit your needs.
Centralized, Multi-Cloud File Access and Management
Resilio Connect builds on open file formats, open standards, and an open, multi-cloud architecture. It supports any cloud storage provider, and enables you to extend any type of on-premises storage (DAS, SAN, NAS) to any S3-compatible cloud object storage.
In other words, you can:
Continue using your existing on-premises storage infrastructure.
Mix and match cloud storage providers (such as Amazon AWS, Microsoft Azure, Google GCP, Wasabi, and Backblaze).
Use Resilio with VMware, Citrix, and other virtualization platforms.
Run Resilio on popular operating systems (such as Windows, Apple Mac, Linux, Android, FreeBSD, and more) and industry-standard servers, laptops, desktops, and mobile devices.
Use Resilio's REST API to integrate and automate all applications and management frameworks.
End-users also access files (via Server Message Block or Network File System) through a single, unified interface that operates much like Microsoft OneDrive.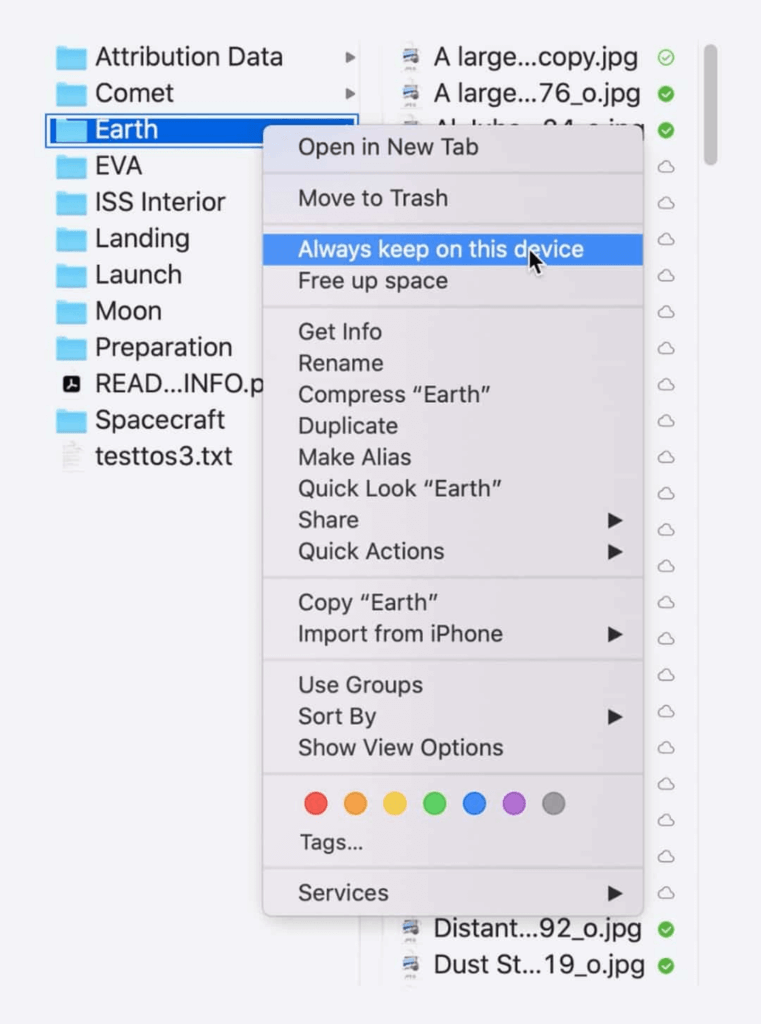 This kind of flexibility and centralization enables you to manage all of your on-prem and cloud storage from one location — rather than using multiple solutions, which increases costs and operational complexity.
Efficient, Cost-Effective Cloud Storage
As businesses brace for a potential economic downturn, 50% of IT professionals expect budget cuts and the growth rate of cloud spend is slowing.
Resilio Connect's efficient multi-cloud and hybrid-cloud storage gateway solution helps organizations optimize cloud costs through:
1. Vendor-Agnosticism and Unified Management
As stated earlier, Resilio Connect supports any cloud storage provider. So there's no vendor lock-in (like with some competing solutions) and you can combine low-cost on-premise storage space with long-term cloud object storage through a unified interface — freeing up space on your on-prem servers.
2. Flexibility
Because Resilio Connect can be installed on any type of on-prem or cloud storage, you can use it with the existing IT infrastructure that your team already owns and is familiar with. There's no need to invest in new, proprietary hardware or systems, and IT administrators can blend storage capacity from any type of storage platform or array (SSDs, hard drives, NAS, DAS, SAN).
3. Selective Synchronization
Resilio Connect gives you full control over how files are accessed and synchronized. Files stored in cloud object storage can be browsed, selectively synchronized, and downloaded on-demand using a feature known as Transparent Selective Sync.
Frequently accessed files can be downloaded from the cloud and cached locally, and cached files can be purged based on policies that you configure. This feature not only enables businesses to enhance organizational workflows, it minimizes cloud egress fees and reduces operational costs.
4. Edge-to-Edge Delivery
Traditional solutions use hub-and-spoke replication architectures, which require data to be sent to the cloud before it can be accessed by others. This limits performance and increases costs, as cloud egress fees are assessed for delivery at every endpoint.
But Resilio Connect's P2P replication architecture (more on this in the next section) can be configured to deliver data edge-to-edge, which minimizes cloud egress fees and eliminates performance bottlenecks.
High-Performance Synchronization Over Any Network
Resilio Connect's P2P replication architecture and WAN acceleration technology enable it to quickly synchronize files across your entire cloud and on-prem storage environment in real-time (or on a fixed schedule) and over any network.
P2P Replication Architecture
As stated earlier, most traditional replication solutions use point-to-point synchronization — either hub-and-spoke (where data must first be transferred to a hub server, which then syncs the data with every other server) or follow-the-sun (where data is synchronized from one server to another sequentially). These synchronization methods are slow and costly, particularly when syncing large files, large numbers of files, and many endpoints.
Resilio Connect replicates data peer-to-peer — meaning every server in your replication environment can share data with every other server simultaneously — using a process known as file chunking (where files are broken down into multiple chunks that transfer independently).
For example, imagine you wanted to synchronize a file across five servers. Resilio could break that file down into five chunks and begin syncing it across your environment. Server 1 would share the first chunk with Server 2. As soon as it receives the first chunk, Server 2 can immediately begin sharing it with any other server. And as soon as that server receives the chunk, it can share it with another server.
With Resilio's P2P replication, you can fully utilize every server in your environment and achieve full synchronization 3-10x faster than traditional solutions.
P2P replication also means:
No single point of failure: If any server or network goes down, Resilio can dynamically reroute data to any other server or gateway to ensure files are always up to date and accessible.
Omnidirectional synchronization: You can sync files in any direction, including one-to-one, bidirectional, one-to-many, many-to-one, and N-way sync. This scale-out, omni-directional replication enables you to quickly synchronize data across cloud regions, multiple cloud providers, and on-prem storage.
Sync big data: Resilio can sync files of any size and has been tested to successfully sync 450+ million files in a single job.
Sync many endpoints: Resilio can be used to sync hundreds of endpoints in roughly the same time as other solutions sync two. Because it uses P2P replication (i.e., every server can take part in replication), adding more endpoints to your replication environment only increases replication speed.
WAN Acceleration
One of the major benefits of cloud storage is that it can be used to enhance data access for remote and distributed workforces, empowering teams to work from anywhere.
But this requires transferring data across long distance WANs and unreliable, low-quality networks. Many solutions use file transfer protocols that aren't designed for such networks, which can reduce data availability and hamper collaboration among distributed teams.
But Resilio Connect uses a proprietary WAN optimization protocol known as Zero Gravity Transport™ (ZGT).
ZGT moves files at full speed over any network — irrespective of latency and network quality — using a congestion control algorithm that optimizes the data send rate, interval acknowledgements, and more.
With ZGT, remote workers can access files stored on the cloud over any unreliable, low-bandwidth, consumer-grade network (cell, Wi-Fi, VSAT, etc.).
Full Control Over Replication and Resource Utilization
Resilio Connect enables you to fully control and optimize how synchronization occurs and how resources are utilized across your entire environment from one unified dashboard.
Using Resilio's Management Console, you can:
Manage every endpoint in your environment, and manage up to 50,000 agents per console.
Get insight into the status of individual replication jobs and see a history of all executed jobs.
Manage bandwidth policies at each endpoint (such as creating profiles that govern how much bandwidth a server can utilize during certain times of day or days of the week) to ensure critical applications retain priority use of limited local infrastructure.
Enhance workflows by controlling which files are synchronized, which endpoints files get synchronized to, local caching, file purging, and file access.
Get real-time performance metrics.
You can also use Resilio's REST API to integrate tools, script any type of functionality, automate transfer jobs, report on data transfers in real-time, and more.
This level of granular control enables you to ensure data is always up to date and available, optimize business workflows, and control costs.
Built-In, End-to-End Security
When storing data in the cloud, taking steps to protect your data from malicious activity and corruption is critical. But many storage gateways don't include native security features, forcing organizations to invest in VPNs and 3rd party security solutions.
Resilio Connect includes built-in security features that were reviewed by 3rd-party security experts, such as:
Cryptographic data integrity validation to ensure that your data always arrives intact and uncorrupted.
End-to-end data encryption using AES 256.
Permission controls that enable you to control who can access files, replication jobs, and endpoints.
One-time session encryption keys that protect all transfers between Resilio agents.
Mutual authentication — a process run by Resilio's Management Console to ensure that Resilio agents (i.e., endpoints) provide a valid token before initiating any transfer.
Want to get started with Resilio's cloud storage gateway? Schedule a demo.
2. AWS Storage Gateway
AWS (Amazon Web Services) Storage Gateway is Amazon's proprietary gateway used to provide low-latency access to files stored on Amazon Simple Storage Service (S3). It consists of multiple cloud gateways, including Amazon File Gateway (for object storage), Tape Gateway, and Volume Gateway (for cloud-backed iSCSI block storage volumes).
AWS Storage Gateway can only be used to manage and access files stored on AWS S3 (not other public clouds) and doesn't include any WAN optimization to enhance speed over low-grade networks. But it does provide key capabilities like encryption, audit logging, and WORM (write-once, read-many) storage.
3. Nasuni
Nasuni provides a cloud storage gateway that enables employees to access, search, and collaborate on files (on-site and off-site) without investing extra money into VPN connections.
With Nasuni, organizations can store, search, browse, and edit files from corporate file shares within popular tools such as Microsoft Office 365, Slack, and more. It works with Azure Virtual Desktops, VMware Horizon, and Citrix Virtual Apps and more. Nasuni provides data protection through regular backups and ransomware detection.
4. Qnap Cloud Storage Gateway
Qnap Cloud Storage Gateway works with any cloud storage solution and enables organizations to integrate data stored on public and private clouds. Qnap enables users to access cloud-based data using file-based protocols (such as SMB, FTP, NFS, AFP) as well as block-based protocols (such as iSCSI).
Qnap caches recently accessed files locally for quicker access and collaboration.
5. Oracle Storage Gateway
Oracle Storage Gateway is a proprietary solution used to access and synchronize data stored in the Oracle Cloud. Files are accessed and moved (free of charge) via NFS and encrypted at rest and in transit.
Frequently used files are cached locally for quicker access.
Enterprise organizations use Oracle Storage Gateway for data backup, data management, and to enhance cloud-based storage in Oracle's cloud network.
6. Stonefly
Stonefly is a cloud storage gateway that works with multiple cloud services, including Azure, AWS, or any S3-compatible cloud. Like Resilio, it provides a centralized interface that you can use to manage your on-prem and cloud resource consumption.
Stonefly can be deployed on VMware, Microsoft Hyper-V, KVM, and Citrix. It connects cloud object storage via SMB and NFS protocols.
7. Alibaba Cloud Storage Gateway
Alibaba Cloud Storage Gateway is a gateway service you can use to access files on-premises or in the Alibaba OSS (Object Storage Service). It supports standard storage protocols, such as NFS, SMB, and iSCSI.
Frequently accessed files are cached locally in order to provide low-latency data access. And it can be deployed on a virtual machine using VMware, VHD, Qcow2, and Raw virtual machine images.
Organizations in gaming (Blizzard, Wargaming.net), media (Warner Brothers, CBS), tech (Microsoft, Match.com), retail (McDonalds, Mercedes Benz) and more use Resilio Connect to replicate and manage their data stored on-prem and in the cloud. To learn more about using Resilio Connect for your cloud storage gateway, schedule a demo.