Cloud File Storage Gateway for Hybrid Clouds
Extend on-premises file servers and remote desktop storage to the cloud with universal file delivery











Transform Windows file servers into high-performance, highly available, efficient file sharing and cloud storage gateways for hybrid clouds
Using Resilio Connect combined with storage infrastructure deployed on-premises in data centers and remote offices, your Microsoft Windows file servers are transformed into efficient cloud storage caching gateways--transparently synchronizing files with your choice of cloud storage. Resilio's real-time synchronization and WAN optimization software turbocharges the Windows file servers you already own. Remote users simply connect, access, and sync data with cloud storage. High availability for Microsoft DFS speeds up recovery across any site, location, or cloud region.

Efficiency
Optimize your file servers to cache files on-demand to minimize cloud storage egress fees.

Speed
Real-time file sync keeps all servers up-to-date across all locations, on-premise data centers and the cloud.

Choice & flexibility
Choose from a variety of cloud providers' cloud storage services to use with your IT infrastructure.

High availability
Maintain continuous access to business critical files and for disaster recovery.

Highly available, efficient file sharing and cloud storage gateways for hybrid clouds, powered by Resilio Connect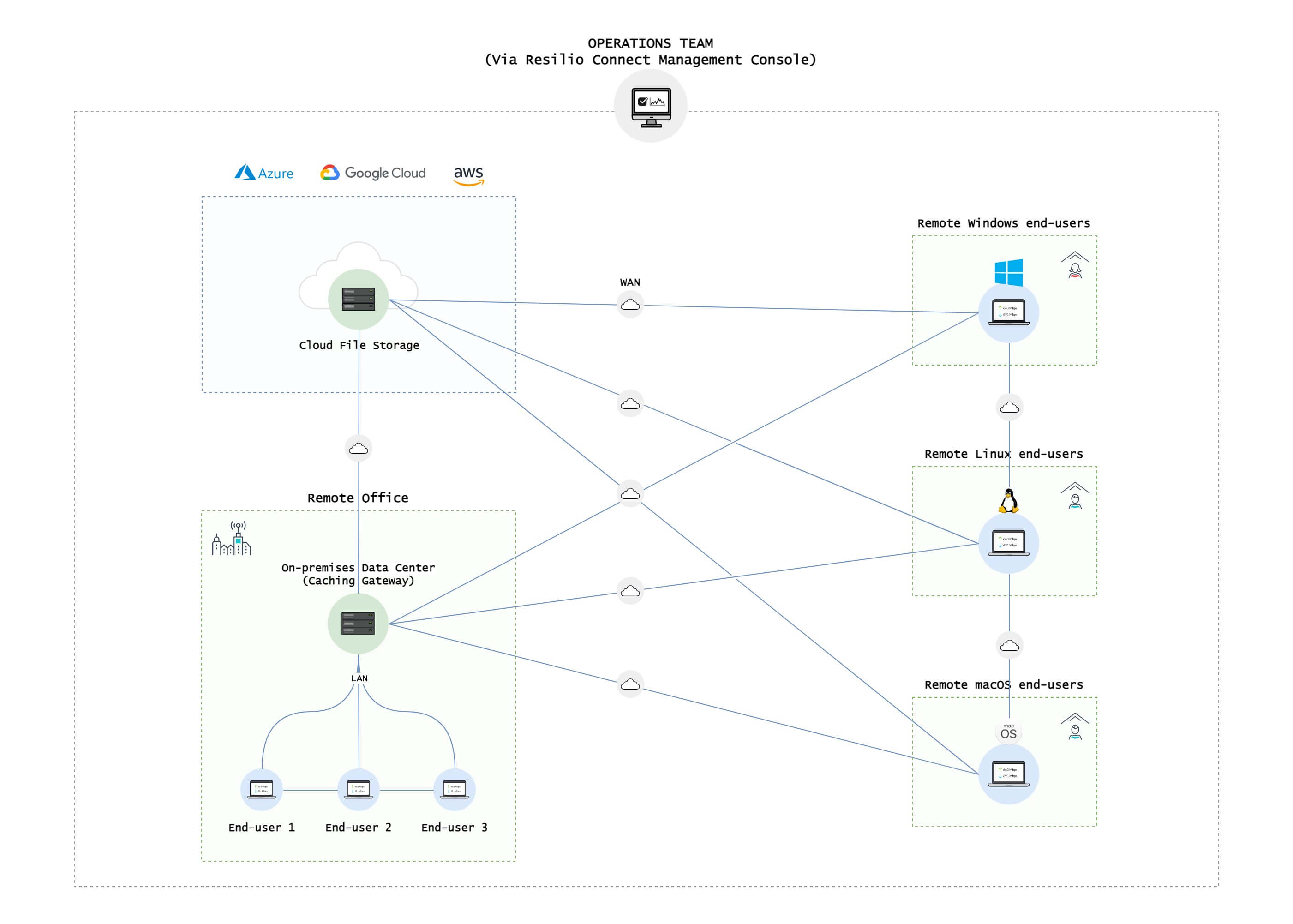 Enlarge